In Memory
Frederick (Fred) Carl Iverson Jr.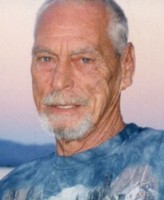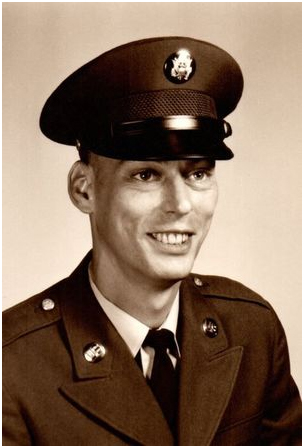 1944-2014
Frederick 'Fred' Carl Iverson Jr.
Frederick "Fred" Carl Iverson Jr., 70, of Napa died Thursday, Sept. 11, 2014, after a long battle with emphysema. He was born June 30, 1944, to Frederick Carl Iverson Sr. and Mavis Elizabeth Fritter in San Francisco.
He moved to Napa in the early 1950s. He graduated from Napa High School in 1963, and on Feb. 8, 1967, he married his first wife, Danda Dowling, in Reno, Nevada. Just a short three months after his marriage, he was drafted into the Army and after boot camp was stationed at Fort Lewis, Washington. While stationed at Fort Lewis, he welcomed his daughter, Jullie, on March 21, 1968. He was honorably discharged from the Army in 1969 and he and Danda moved back to Napa, where his son, Jeffery, was born on June 26, 1970.
Fred married his current wife, Melissa Burns, on Nov. 17, 2001. He met Missey 30 years ago at Lyons Restaurant, where Fred could always be found drinking coffee at the bar, and they became friends. They lost touch when Fred moved to Reno. After moving back to Napa in 2001, they met again at Wal-Mart, where Missey works, and he got a job as their janitor. They rekindled their friendship and fell in love.
As a young man, Fred loved to play golf, shoot pool and cars. As a teen, Fred held a 10 handicap. He also shot pool, often playing for money to take his girl out. In later years, he and Danda were the owners of the Trade Fair Deli along with his father and mother-in-law. After closing the deli, he worked at Safeway in the produce department. He also lived in Reno, working at a slot machine factory.
Fred was known to many in Napa as the man on the wall at Napa Tire on Silverado Trail. He would wave at the cars driving by. Drivers would often honk their horns and wave back at him. Some drivers would stop, and chat and others would bring him coffee and doughnuts and a jacket to wear.
Fred is survived by his wife, Melissa Burns Iverson; his children, Jullie Iverson Van Grieken and her husband, Robert; and his son, Jeffery Iverson, and his wife, Brandee Lund. Also surviving are his stepdaughter, Corinna Higgins; his grandchildren, Donovan Iverson, Jessie Iverson, Billie Jean Wenneker, Kalin Mitchell and his wife, Amber, Cody Near, Tailer Near and Dalis Near; and his great-granddaughter, Sophia Mitchell. He is also survived by his brother, Richard Iverson, and his wife, Paula, and his sister, Carla Iverson Britton, and her husband, Jack; his aunt, Joy Saint John; his nephew, Richard (Richie) Iverson, and niece Collette Iverson; and his nephews David Britton and John Britton.
He was predeceased by his parents, his stepson, Nathan Higgins, and his nephew, Perry Britton.
Fred loved everything trains and the 49ers. There will be a celebration of his life with a potluck lunch on Oct. 11, 2014, at the Train Depot at the Expo in Napa. Come in your 49er gear and bring your favorite dish. The train depot will be open to all and they will run Dad's trains in his honor.
The family requests that any donations be made to Shriner's Hospital for Crippled Children in honor of Fred's grandson, Donovan Iverson, or a charity of their choice.