In Memory
William (Tom) Thomas Clark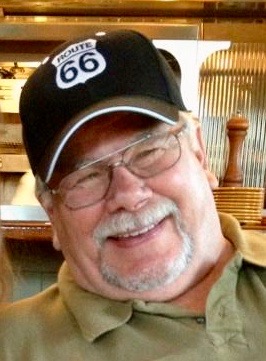 Tom Clark, 71, died February 26, 2017 in Reno. Tom was born July 13, 1945 in Napa to Lilburn and Harriet Clark. After graduating from Napa High School he served in the US Army First Cavalry in Vietnam. After returning from Vietnam he married the love of his life, Sharon Blackwell on June 4, 1967.
Tom worked as an ironworker at Basalt Rock, but was also a cattle rancher, firearms dealer and most importantly, a lifelong cowboy. He was proud of his deep Napa and Monticello roots and early California heritage. He was a direct descendant of Granville Perry Swift, a member of the Bear Flag Party. Tom grew up on the family ranch in Wooden Valley where he learned to ride horses and rope cattle. He attended the one room schoolhouse in Wooden Valley, arriving at times by horse. He remained in Wooden Valley where he raised his family. After retirement, he and Sharon relocated to Dayton, Nevada where he continued to pursue his hobbies.
Tom enjoyed traveling to visit and spend time with his children and grandchildren as well as numerous other friends and family members, both near and far. He loved Westerns and anything John Wayne, a good long nap in his recliner, but he was happiest on horseback chasing cows and helping family and friends.
He is survived by his wife of 49 years, Sharon; daughter, Kirsten (Bryan) Gregory, sons, Brian Clark and Jeffrey (Katy) Clark; grandchildren, Paige Gregory, Marin Gregory, Griffin Clark and Jaxon Clark; brothers, George Gilman (Dawn) Clark and Kenneth Clark; sisters, Ruth (Pete) Moale, Charra Clark (Dean) Holden and numerous nieces, nephews and godchildren.
A service to honor his life will be held in the Tulocay Chapel on Saturday, March 4, 2017 at 10am. Burial will follow in the Spanish Flat Cemetery. Memories may be shared at www.tulocaycemetery.org.